Video on Demand (VOD) has become increasingly popular to view videos, enabling users to watch content anytime and anywhere. Globally, it is the best and the most exciting feature for delivering media content, including movies and TV shows. The viewing time of VOD has increased by 155% which shows its power among the streaming giants.
VOD consumption has grown by leaps and bounds in recent years with a significant jump in the average video viewing time (more than 17 minutes/ video).
This shows that millions of people worldwide prefer videos over other content forms.
What is VOD?
Video on Demand or VOD is a popular media distribution system that tells how a video is transmitted from a server to a requested device. This is a famous media distribution system that lets a viewer consume video content anytime or anywhere. VOD might seem like something very complicated but knowingly or unknowingly it has become a part of our daily lives while we consume content via YouTube, Facebook, or any other platform.
You may want to watch your favorite movies online or view any popular TV show. You can choose a video streaming platform online and play a video in SD or HD video quality. So in simple words, VOD is the ability to play any pre-recorded video available on the internet instantly.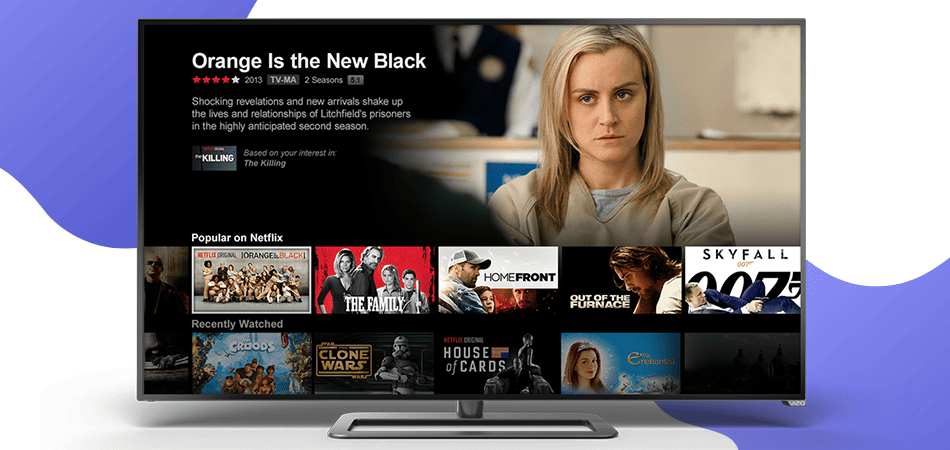 What are the benefits of Video on Demand?
Video on Demand offers various benefits to viewers as it allows them to have more control over what and when they can view the video content. Let's dig deeper into the benefits of Video On Demand, which will help us better understand it.
Quick and Convenient
A viewer can quickly view a video of their choice online available in a set of video resolutions. You don't have to stick to a TV or any other device, with this you can watch anything at any time. You can choose a device and a suitable time to view a video without any long-term contractual obligation.
Connectivity is Easy
Video on Demand is already a part of the lives of millions of viewers who consume it every day. Both content creators and viewers need high-speed internet to upload and download videos. Moreover, a compatible device like a PC or mobile phone is also necessary.
VOD is Cost-Effective
Video on Demand is cost-effective for both streaming businesses and viewers. For viewers, compared to traditional TV shows and movies, VOD is available at a low cost. In addition, a streaming business can also use it by developing a VOD application with multiple features, enhancing the ROI.
Reach a Wider Audience
Any streaming business can drive viewers' engagement by making online video content available for a longer time to millions of viewers. In addition, these viewers can also share videos easily over social media platforms which helps to enhance the audience reach and engagement.
Different Types of VOD Models
Businesses who are into VOD businesses come with this one query every time, How they can monetize their content and grow their business and ROI?
Since the revenue through video on demand has increased tremendously and is expected to grow at 9.71% CAGR to reach USD 230.9 Bn by 2027. Here are some of the effective monetization models that can help your business earn and grow at double the pace. 
Transactional VOD (TVOD)
Transactional Video on Demand is a usage-based monetization strategy. In this, a viewer is only required to pay a one-time fee, eliminating the need to rent or purchase the video content. The global Transactional VOD market is continuously rushing and is projected to reach USD 13 Bn by 2027, making it one of the great ways to monetize the content.
Transactional VOD is further categorized into the three below:

Pay-per-view (PPV) – Viewers need to pay once to watch their favorite content, TV show, or any other broadcast. This model is suitable for time-sensitive events like sporting events or live quiz contests.

Electronic Sell-Through (EST) – Viewers can get unlimited access to content using this TVOD's sub-category. Most of the e-learning platforms use this for monetization purposes.

Download-to-Rent (DTR) – Viewers can buy time-based content that is valid to use for 24 or 48 hours. Most of the OTT providers employ this model.
Subscription VOD (SVOD)
SVOD is one of the popular monetization strategies that are useful for various content creators and streaming businesses. Here, a viewer is only required to purchase the subscription to a video for a certain time like for a week or a couple of weeks.
Here, all viewers get the opportunity to instantly access the subscribed content, including movies and TV shows. All subscriptions might work on the auto-renewal mode that can easily be canceled by the viewer at any time.
Advertising VOD (AVOD)
Advertising video on demand is another famous monetization model in which no viewers need to pay money to access and view any content. Instead, they require you to watch ads inserted into the videos. It enables content creators to get more targeted advertising options.
AVOD has three main categories, including pre-roll, mid-roll, and post-roll. It generated a large user base that in turn led to good revenue.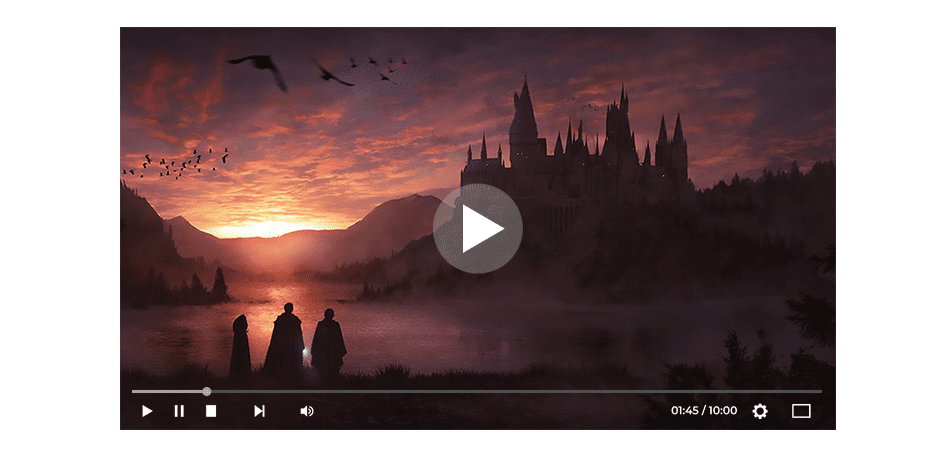 Why does your business need VOD?
Video on demand differs from that of live streaming and users get to consume content at their ease. It simply means businesses can effectively interact with their targeted audiences, making viewers engaged with their platforms. VOD additionally helps in getting users hooked and eventually improves engagement and conversions.
It provides flexibility to match the viewers' requirements. Here are some crucial inputs on why streaming platforms require VOD services.
Video on Demand is helpful for viewers to consume content at their ease with content availability through subscriptions & memberships of the platform. Additionally, on-demand content is accessible as per the platform's norms which majorly allows anytime content watch. All VOD businesses enable viewers to subscribe to the content and discontinue it anytime.
Content creators or streaming businesses need VOD to give access to an unlimited number of users. This feature is important as it can increase the viewership of a business on any device with just a single click.
All VOD platforms provide different monetization strategies fetching income to content creators. It has two methods: subscription Video on Demand (where viewers need to subscribe to a premium plan for a limited time) and Transactional Video on Demand (where viewers need to pay a one-time fee).
Every content creator or streaming business has complete control over the content being played. They have the complete right to share video content ideas without any restriction. A creator can make a video on whatever topic and for anyone they want. There is no need for them to follow any guidelines.
More Engagement and Viewers
VOD is popular because it enables a content creator or streaming business to get more viewers. Due to ease of access, VOD has a great potential to attract and engage viewers by providing them a facility to watch content anytime or anywhere.
How to start a VOD streaming business?
Developing a VOD platform proves to be a result-driven approach for streaming businesses. It enables businesses to facilitate viewers through interactive video content delivery as and when required. Below are the steps using which you can start your VOD streaming business.
Step 1: After commencing a streaming business/ application, video sourcing is required to make a collection of eṇgaging videos relevant to your audience's demographics.
Step 2: It is necessary for you to do something unique and make informative, and useful videos.
Step 3: Build a website or application to stream videos using the VOD platform. Moreover, you need to reach out to content creators and publishers to get copyright ownership.
Step 4: After this, you can promote your VOD platform to grow the brand image and access more viewers around the world.
Conclusion
With detailed insights about streaming platforms, especially VOD services, and how to commence an on-demand content streaming application, it can be concluded that from the development to the launching of a streaming platform, robust solutions & dedicated support are required. Therefore, VideoCrypt has become the top preference for streaming platforms to integrate rich features like VOD streaming, content delivery, and hosting to their streaming platforms.