In this competitive age, the importance of on-demand or live streaming is continuously rising. More than 82% of global traffic comes directly from videos as people are consuming more videos than ever (84 Minutes/ day). Thanks to the easy accessibility of the internet. Therefore, more and more businesses like OTT, media houses, the entertainment industry, etc, are investing in providing their video content. This platform supports both on-demand and live streaming for a business.
Netflix, a giant OTT platform, has 232.5 million active subscribers. It shows how important HD streaming has become, especially for media houses, spiritual organizations, YouTube creators, upskilling and medical institutes. They are leveraging video streaming to drive more reach and engagement to maximize their revenue.
What is video streaming?
Video Streaming is the transmission of videos in real-time in which data is continuously delivered through the internet to the requested users' device. This online HD streaming gives an enormous benefit because any user can watch a video in real time without the internet.
In other words, video streaming refers to the delivery of video content online such as movies, live events, and TV shows. However, this streaming is not limited to only media content, it also includes music, podcasts, and other audio. This HLS streaming saves the device storage as a user doesn't have to download the media files every time to access it.
Now, let's move ahead with steps to build a successful online video streaming business in 2023.
How to build an online video streaming business?
Building your online video streaming business can be challenging if not done with proper planning and strategic execution. Thus, you need to follow the following steps.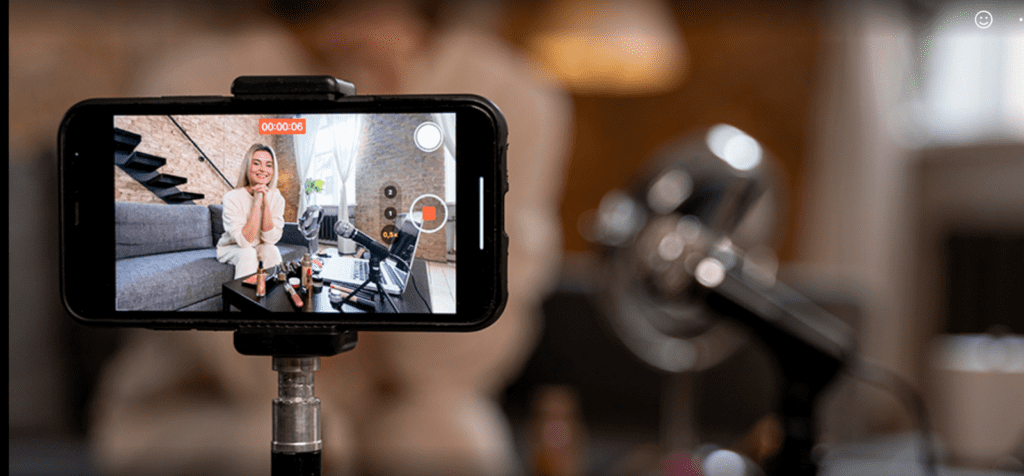 Discover your niche
An online video streaming business starts with defining a niche. You should know what's the topic of the videos you will share on your platform. Will it be entertainment, live sporting events, TV shows, or something else? Identifying a niche will help you to segregate audiences and set a target audience according to their interests.
Design a business strategy
Even if you have defined your niche by now. Still, without a proper business strategy, you'll not gain any ground. Thus, outlining weekly, monthly, or annual goals would be a great way to kick-start your business. Moreover, targeting market segments, deciding the revenue streams, and making a roadmap to success are the must-have parts of a business strategy.
Select a platform of your choice
You will get many options when finding a platform to stream your on-demand videos. Here, one of the leading options for developing a white-label video streaming platform is using VideoCrypt.
Also Read: Secure Video Streaming with VideoCrypt, Explained
Curate valuable content
Creating content requires effort, time, and money which makes it important to avoid copyright strikes. This scenario is most likely when there are any copyright infringement issues. Thus, you should always have legal rights to the content (by creating or purchasing) you are planning to stream. You should ensure that you have the necessary license to keep any legal issues at bay.
Develop an online streaming website
You should create an on-demand/ live streaming software or website where your audience can have complete access and can watch video content. In addition, you should always keep your website optimized for all devices. You also need to ensure that this website should be feature-rich with search, recommendations, breadcrumbs, easy navigation, simple UI, feedback, and rating sections.
Don't forget to promote videos
One of the most important points of a video streaming business strategy is to promote videos. This promotion will increase the reach of your videos which tremendously increases the video viewing minutes. Here, you can utilize social media platforms like YouTube or any other social platform to promote videos.
Monetize what you stream
You should also focus on monetizing the video content you stream. Here, determining the way to earn money through your video streaming content is crucial. Famous monetization modules include subscription-based models or SVOD, TVOD, and AVOD.
Finally, you can also choose to upgrade your video streaming infrastructure. This upgrade will directly assist you to improve the UI & UX of any web application.
With the steps given above, you can enhance your chances of attaining success.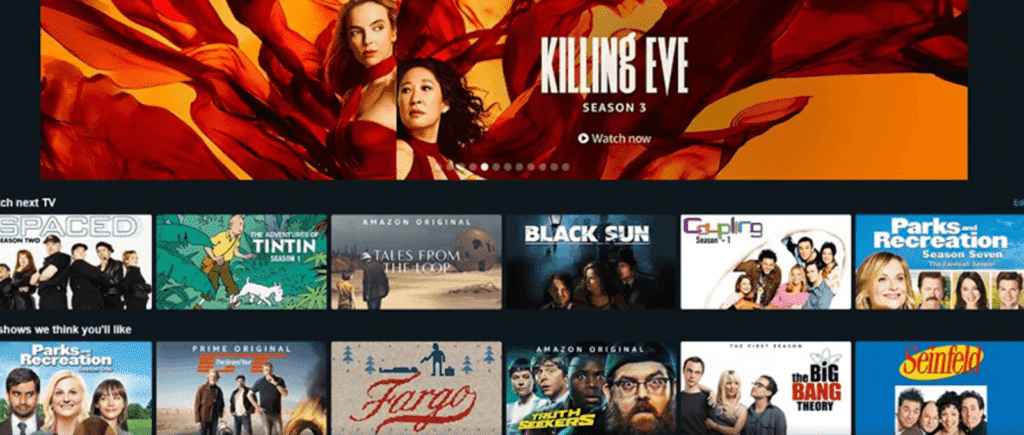 Key points to remember while creating a video streaming platform for your business
If you are willing to start a video streaming platform for your business; here, are a few of the important points which you should remember.
User Experience
You should always focus on providing a seamless and immersive UX to the users of your online video streaming platforms. Begin by designing an interactive user interface (UI) to facilitate easy navigation of your business. Developing a feature-rich platform with features like a watchlist, custom user profile, offline playback, etc. is necessary.
Real-Time Communication
Live chat alongside live or on-demand streaming is one of the crucial features that facilitate real-time communication among viewers. They can chat in real-time with single (or multiple hosts during collaborative live streaming). Moreover, discussion boards where viewers can post comments and engage in discussion about the video they watch.
Video Security with Multi-DRM
Today, securing a video using the Multi-DRM is essential as it can save video from piracy. This piracy had already cost USD 52 Billion (as of 2022). Multi-DRM Security is available in multiple forms like Google Widevine, Apple FairPlay, and Microsoft PlayReady.
Proper Video Analytics
You can't ignore the importance of analyzing the performance of your video streaming. Video analytics provides you with an opportunity to gather data on user behaviour and video consumption trends. You should use this data to make an informed decision and enhance customer acquisition.
What are the 3 important requirements for your video streaming business?
Internet Connection – The internet is essential to ensure your platforms can stream VOD or live content. A connection speed greater than 2 Mbps is required to upload and play standard-definition media files on multiple devices. However, uploading HD-720p, Full HD-1080p or UHD-4k media files requires a faster internet connection.
Secured video Hosting – Building a video streaming business requires you to store content, manage bandwidth, and deliver video content to your target audience. Therefore, it is imperative to select the right video hosting platform for your VOD streaming business from on-premises and cloud hosting.
Payment Gateway – In case your on-demand/ live streaming business has an SVOD monetization model, a payment gateway is necessary. Here, payment security is important to keep the sensitive information of your customers safe using robust security measures, including tokenization and SSL certificates.
Conclusion
Now, you have a profound understanding to create a robust video streaming platform. However, you should note that your VOD business may also need to have more features, depending on your requirements. These features will help to level up your business and make a streaming empire. Kick-start your platform now and leverage the easy availability of the internet to enhance your HD-quality on-demand/ live streaming.
Thus, this informative guide will help you create a platform from scratch or you have the option to choose VideoCrypt where all you need is to customize it according to your needs.
FAQs
What is the most profitable video streaming service?
The video streaming landscape is more than just Amazon prime video, Netflix, and Hulu. However, these are the major streaming services with a huge market share and user base which enables them to earn a huge profit and earn billions.
How much does it cost to build a video streaming app?
On average, it cost around USD 25,000 to USD 50,000 to develop a video streaming application. However, this cost can vary depending upon the variety of features you want in your video streaming application compatible with both Android and iOS devices.
What does a beginner streamer need?
Every beginner who wants to stream in HD quality needs these 5 basic yet important things to go live: a camera, live streaming software, a microphone, a computer/ laptop, and a stable internet connection. You can also add some additional hardware or software to improve the quality of your live stream.
What is VOD full form?
VOD stands for Video-on-Demand which is a technology to deliver video content directly to the viewers. It has on-demand video content requested by the users like premium movies, sporting events, and TV shows.