It's not a mystery anymore that watching videos have become popular among viewers as an average person spends 100 minutes per day viewing videos. With the rise in the demand for video consumption, the demand for a feature-rich OTT or over-the-top platform has also increased.
An OTT platform is one of the technologies that deliver video content to the audience using active internet. Currently, hackers are focused on breaching these platforms to gain access and control over their content. It can result in the loss of billions of dollars by these platforms. As a result, securing OTT videos become the top priority of these platforms.
Here, an OTT platform can use DRM or Digital Rights Management to secure its videos. The market size of DRM for OTT is expected to tremendously increase in the coming years. Some businesses streaming online content consider DRM as the surest method to safeguard OTT videos.

Before we get into how DRM protects OTT video content, let's first explore what DRM is and how it works.
What is DRM?
DRM is a technology designed to manage access to copyrighted digital content and intellectual property rights. It ensures that there is no misuse of the OTT video content by unauthorized distribution and modification. DRM is used majorly by many content creators and video publishers and over the years its market has grown and is expected to reach USD 24.63 billion by 2030.
Traditionally, videos were secured using encryption that requires a special license key to open. However, this is not a sure-shot method to secure the OTT videos. Therefore, every OTT platform uses DRM video protection to secure premium content.
One of the greatest alternatives to simple encryption is the use of DRM to ensure the security of the OTT content.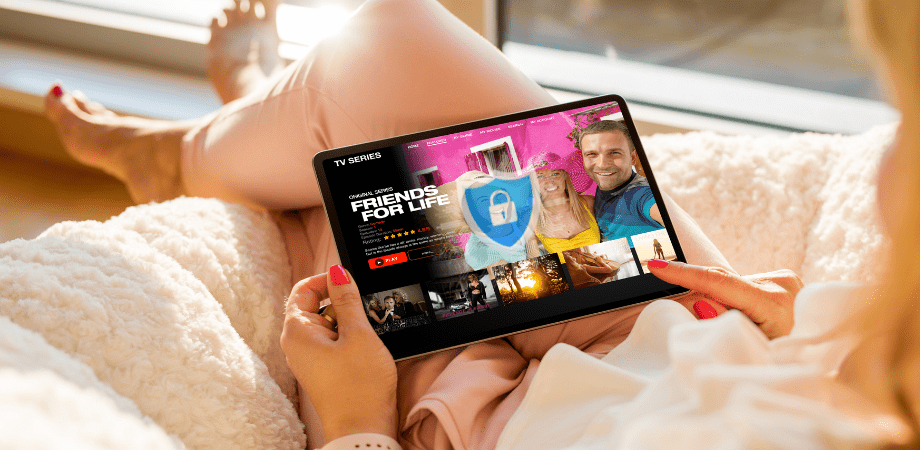 How does DRM work in OTT?
DRM involves the use of codecs that work by prohibiting content copying or unauthorized modification of the OTT content and enabling content creators or video publishers to limit media access to specific designs. This is how DRM works in OTT.
Upload Source Content
DRM technology secures OTT platform's video content from the time it is uploaded on an OTT platform. Once the content creator or video publisher uploads the content on the server, it is safely stored on it and can be retrieved as and when required.
Encryption of the Uploaded Content
Just after uploading the content, the OTT content is stored with the help of a cryptographic key. Here, encryption is a key feature to protect the video content and ensure that only authorized users can unlock the files to videos.
Storing the Video Content
After encryption, the encrypted content is stored securely on the server and always prepared for content delivery. A media player needs to have a valid DRM license to access and play the protected video content.
Playback Videos
Whenever a viewer attempts to playback secured OTT videos, the video player requests a decryption key from a license server. Before issuing that key, a license server determines whether an authenticated viewer is trying to access the protected content or not.
How DRM Secures the Premium OTT Videos?
DRM works by encrypting the OTT content and protecting it through a distinct identification code. It ensures that only permitted users can access and view the copyrighted content and prevent any third party from doing it. DRM secures the OTT video content using the following 3 ways.
License Management
DRM is a robust technology that requires any user to have a valid license to access and modify premium OTT video content. A user can obtain the license through paid subscription or rental services and log in or register to provide the required authentication.
Device Authorization
An OTT platform can restrict content playback to authorized devices only. The premium content is released for playback only to the trusted devices alone. It helped OTT platforms to save piracy and loss of precious revenue.
Secured Offline Viewing
Several DRM technologies permit a user to download media content for offline viewing. It is one of the most sought-after features due to high demand. Here, the downloaded video content is also encrypted and tied to specific registered devices to avoid piracy.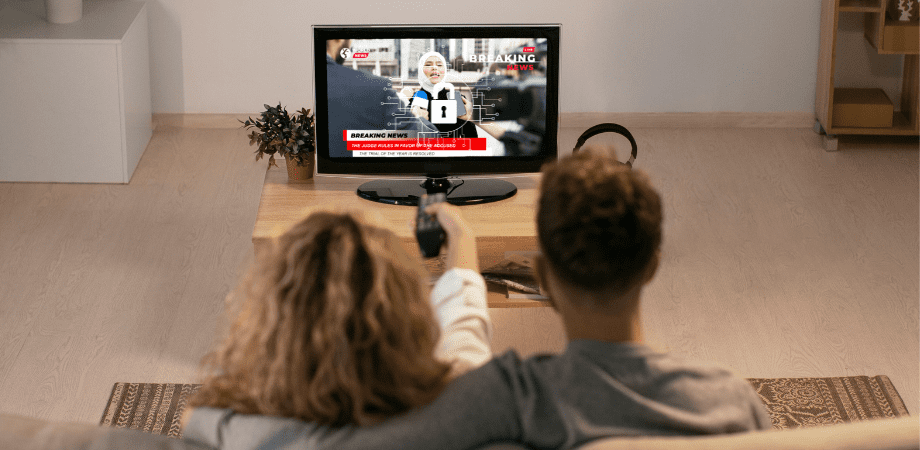 What are the Benefits of Using Multi-DRM for OTT Content?
DRM is not only about data, information, or media content security. There are several ways an OTT platform can benefit by investing in robust DRM solutions.
Retain Right to Ownership
Without the implementation of DRM, it will be difficult to pinpoint the original source of the global distribution of premium media content. This is particularly relevant in the context of intellectual property (IP), where doubt may arise due to regarding the authenticity of a post.
In today's digital era, where video content piracy is common, it is vital for industry-specific media content to bear a clear stamp of ownership with a regulated distribution channel.
Ensure an OTT Platform Growth
DRM mitigates the risk of unauthorized persons stealing a business platform's sensitive information. The OTT platforms might hold a patent for the special functionality of the product or service. However, the lack of DRM could result in an unauthorized person acquiring the patented work and damaging the marketing reputation of an OTT platform.
Prevent Copying and Illicit File-sharing
Securing copyrighted content from being transmitted over the internet by an unauthorized person manages the chances of the content being copied and distributed without popper permissions. Additionally, it also prevents illicit file-sharing to keep the OTT content safe from hackers.
Also Read: 8 Ways to Secure Your Online Video Content
Enhance the Value of a Brand
Every OTT platform uses DRM security to ensure that viewers do not freely access and modify any copyrighted media content. If a platform permits it, it can damage the brand's reputation due to the possibility of distributing poor-quality video content.
Secure Revenue Streams
Many OTT platforms drive revenue by broadcasting premium media content and controlling their access. They often use subscription VOD or Transactional VOD streaming to keep the revenue streams secure. Here, DRM helps these platforms to keep the premium content safe and stop losing its access.
Conclusion
Undoubtedly, it is vital for the OTT platform to keep their video content safe. Here, DRM plays a key role in safeguarding the OTT content. It is considered the best way to push the OTT industry in today's billion-dollar market forward by securing its premium video content and maintaining content quality.
Latest Posts: