OTT has rapidly transformed the world of live and VOD streaming and gained immense popularity among creators and video publishers for streaming videos. It is projected that revenue in the over-the-top (OTT) market will reach USD 294.90 bn by 2027. This technology is popular for managing the video content delivery process through the Internet.
Millions of people worldwide consume OTT videos of their favourite movies, TV shows, spiritual content, educational videos, etc. Each year, there is a consistent increase in the count of OTT viewers, and it's projected to hit 4.2 billion by 2027.
Many content creators and video publishers are often stuck at the place in selecting the correct solution to build their OTT platform to meet their business needs. This blog will uncover details about everything one should know about OTT.
What is OTT Streaming?
OTT streaming refers to the delivery of multimedia content over the internet. OTT content is available to the users 24/7 in both online and offline mode. They can simply play their favourite movie on an OTT platform to view it at the time of their choice.
Unlike cable TV which uses infrastructure, including a cable TV and a setup infrastructure, OTT uses the internet for content delivery. Users can consume this using an OTT streaming platform that allows users to access the on-demand videos either for free or by paying a certain fee.
Gaining a lot of mileage, OTT stands for Over-the-top and is used by billions worldwide. It is continuously gaining popularity, especially among youngsters as 73% of Gen Zers watch video content (OTT) through their smartphone.
How OTT is Delivered?
Do you know why an OTT platform is so popular among video viewers? It's the 24/7/365 availability of the videos and easy accessibility. Users are only required to have an active internet connection and a compatible device to watch the OTT videos.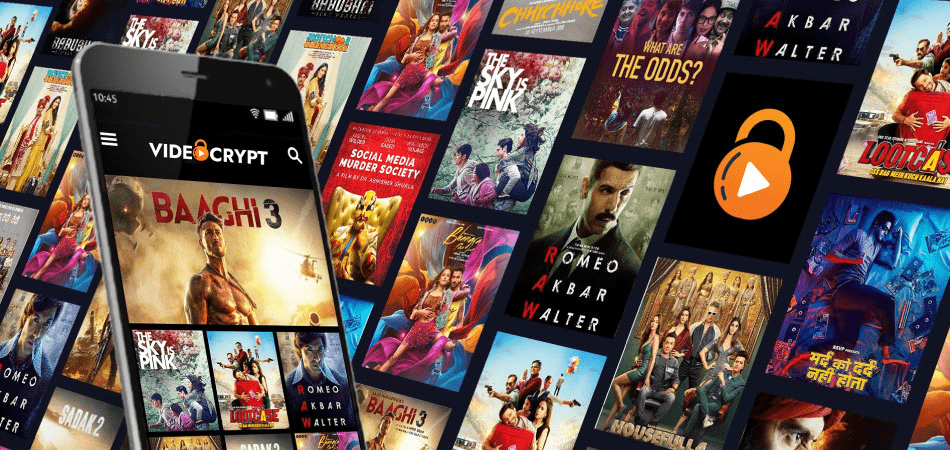 Mobile Device:
Users can view high-quality videos using the smartphone or tablets. These are useful to download OTT applications which will help to stream videos on the go.
Personal Computer:
Users are most likely to view the OTT streaming content using their personal computers. Along with software, this type of device also enables users to watch videos using the internet browser.
Smart TVs:
Nowadays, smart TVs have become a top choice among users to view OTT video content. It empowers users to sign in to their account and get personalized recommendations to consume the OTT media.
Why is OTT Better Than YouTube?
We have mentioned OTT streaming and how it is delivered to the users. Now let's know the difference between YouTube and OTT to understand which is better and why. Here are some of the key differences between YouTube and OTT.
Content Source
OTT refers to streaming services that offer a wide range of content, including movies, TV shows, etc.
YouTube is a video hosting and sharing platform to upload and share videos for free like personal vlogs and education videos.
Content Ownership
In OTT, video content is owned and controlled by professional content creators and video publishers. Here, the OTT platform owner can enjoy more control over the content, user experience, monetization, etc.
YouTube empowers any account holder to create and upload video content. YouTubers can either be individual users or established media companies and they can publish any video content.
Ad Revenue
OTT services are available for the users at a certain fee as they usually work on a subscription-based model according to which users need to pay monthly or annual fees. Moreover, users also get the pay-per-view option to access specific content.
On YouTube, content creators can generate revenue by monetizing videos through ads. In addition to this, YouTube also has a premium version that asks for a certain fee from the user to watch ad-free video content.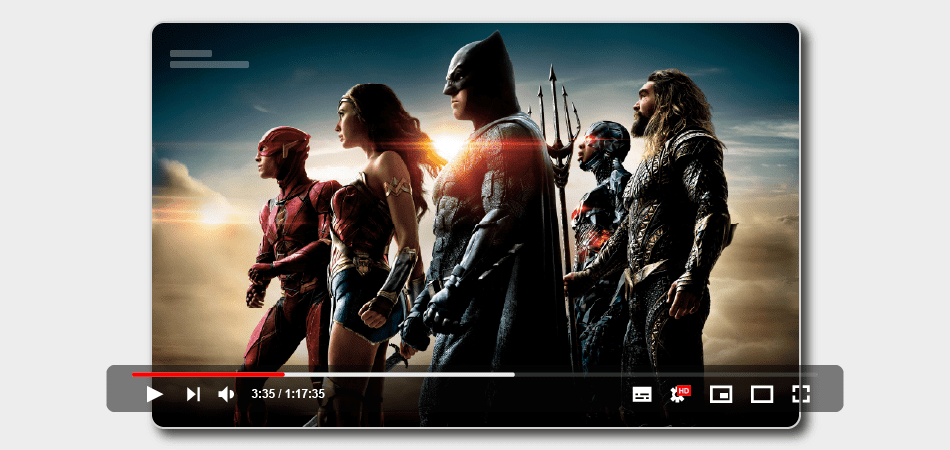 Content-Type
Every OTT platform focuses on hosting and streaming high-quality video content produced by professional content creators.
YouTube primarily has user-generated content. It offers a platform for individual and small content creators to share videos with users worldwide.
It is easy to decipher that an over-the-top platform is suitable if the target is to maximize revenue through professional video content. However, if a video publisher wants to stream user-generated video content to target a large audience, YouTube proves to be a sound option.
Why is it Important to Have an OTT platform?
Having an OTT platform is important for content creators and video publishers. There are various reasons, depending on the goals and requirements of a platform owner.
Simple To Use
All users find it very easy to use professional OTT platforms. These platforms are designed by experts with a focus on providing ease of navigation through intuitive user interface, voice search, personalization, etc.
Cost-Effective
Any user who is willing to watch the video content online is only required to sign up and pay an annual or monthly membership fee. Moreover, no need to set the broadcasting infrastructure also make OTT cost-effective.
Convenience
Users can access the OTT video content from anywhere or at any time without any device restriction. It allows the users of the OTT platform to watch their favourite movies or TV shows on the go.
Monetization
OTT platforms enable content creators and video publishers to generate revenue through multiple revenue models. It includes subscription-based models and merchandise sales. Moreover, OTT platforms also follow the advertising-based model for revenue generation.
User Freedom
It is a game-changer for the over-the-top platforms to provide freedom to the users. These users can find the exact video content that they are looking for and watch it anytime in the desired video format.
Read More: How to Protect the OTT Content Using DRM?
Why VideoCrypt is a better choice to build an OTT platform?
VideoCrypt, an interactive & secured video streaming platform enables content creators and video publishers to get a customizable OTT platform. This platform helps provide more control over video content management, video analytics, and more.
VideoCrypt is designed to keep viewers on the OTT platforms through interactive live and on-demand videos. Moreover, content creators and video publishers can decide the revenue model they want to choose. Here, video content creators can also use DRM security, video analytics, multi-screen support, watch party, etc.
This OTT platform is capable of streaming videos in multiple video qualities like SD-480p, HD-720p, FHD-1080p, and UHD-4K. Also, VideoCrypt empowers OTT providers to deliver interactive videos using Amazon IVS and at low latency through Amazon CloudFront. Content creators and video publishers also benefit from the pay-as-you-go pricing model while using the AWS media services through VideoCrypt.
Conclusion
The rising statistics show that the OTT video consumption trend is not fading anytime soon; in fact, it's poised to increase by leaps and bounds as the number of its viewers is on a continuous spree. To harness the earning potential of the OTT platforms, creating a tailored over-the-top platform through VideoCrypt is an imperative step.