Videos have become an important part of our daily life and their usage is at an all-time high with a video consumption of 17 hrs. per week (average). More than 90% of businesses use videos to explain their products and communicate effectively with their target audience. However, the million-dollar question is how a business can secure a video because video piracy has surged dramatically in 2023.
Video piracy is increasing every year and it cost USD 52 bn per year. Thus, the importance of preventing video content infringement has also increased for every business creating and sharing videos. This has given rise to an important question as everyone wants to know how they can secure their video content.
As a video streaming business owner or content creator, you can unlock the way to get robust video security. Currently, creating a secure environment is important because illegal access by users can cost up to USD 50 bn for a business. Now, let's move towards knowing why businesses' priority concern revolves around security.
Why Should One Secure Online Videos?
In the age when Internet usage is this high, you can access millions of viewers. Among them, there are always some audiences waiting to get hold of your content. Here comes the role of video security when we are talking about content creators or streaming businesses.
A proper strategy is required to keep the subscription-based or premium videos because losing them might result in more than a plot spoiler. Every streaming business worldwide is losing billions due to the piracy of its videos.
Apart from revenue loss, video content security is also necessary to prevent copyright infringement issues and stop the leakage of sensitive data. Securing videos will give you an upper hand by safeguarding the private information of all your videos.
8 Proven Ways to Secure Online Video Content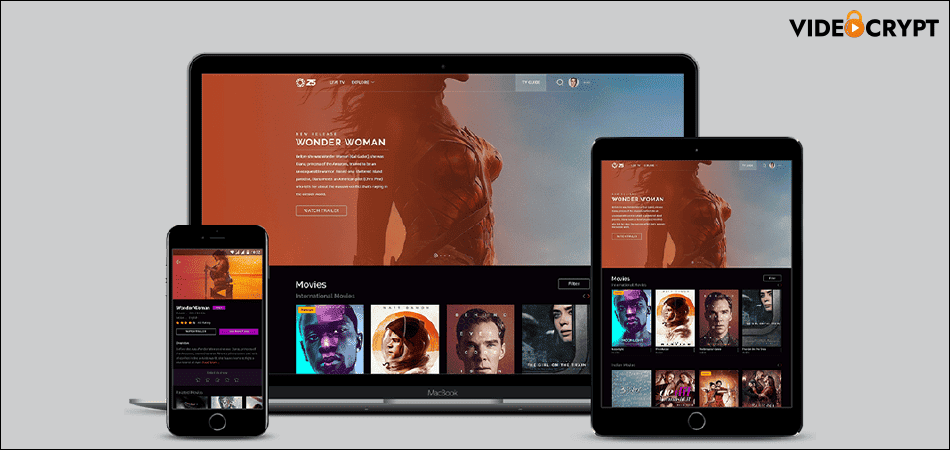 Whether you are an individual content creator trying to make an impact or a streaming business attempting to drive growth, you need to keep the video content safe. Here are 8 security methods for how to protect video content and how to share videos securely online.
Multi-DRM
Ensure your copyrighted videos stay protected from hackers and avoid their illegal downloads through DRM. Digital Rights Management or DRM is one of the top-notch methods to stop video content piracy. It is also known as Multi-DRM when different DRM technologies like Microsoft PlayReady, Apple FairPlay, and Google Widevine are used for video security.

All EdTech companies, Media Houses, and other content creators use Multi-DRM to ensure effective license management features. With multi-DRM, you can secure audio/video content and unlock revenue potential with monetization modules like AVOD, SVOD, and TVOD. You can easily apply the multi-DRM security to protect your videos on different browsers, devices, or media players. With this method, a content creator can easily secure videos on an OTT platform through content encryption (CENC) standards.
Token-Based Authorization
This method is useful to secure your premium SD and HD quality videos. It is an effective method that is useful to verify the identity of a user requesting video streams. These encrypted security tokens are important bits of data useful to verify who is accessing your video content.

It helps to secure a video by taking steps against unauthorized access to streamed or hosted videos. Only those users having authorized permission can access and watch video content. This method enables you to give access tokens to users and they can use it as long as the tokens are valid which is a proven method to watch over your videos.
Password-Protected Videos
As the name suggests, password protection is effective to secure your videos because every user needs to have a password to access and watch a video. Password Protection of videos is a great solution to prevent unauthorized access from unqualified users. It is a basic yet powerful way to secure online video content.

As a content creator or streaming business, you need to know that it can level up your streaming but it also has a disadvantage. Many streaming platforms, including EdTech, OTT, spiritual organizations, and other content creators use password-protection methods to secure their videos.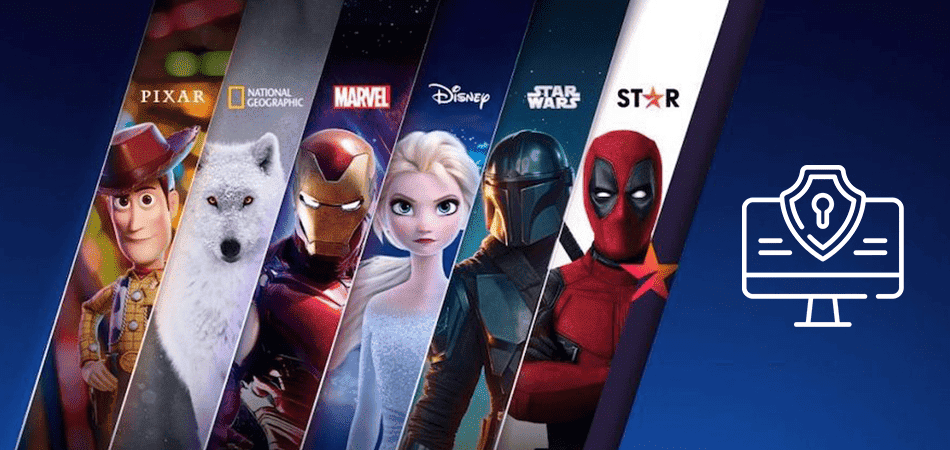 Watermarking & Anti-Capture
Watermarking is a security method that discourages data leakage to secure video. The importance of watermarking is continuously increasing, especially when you are streaming online videos to let the viewers know to whom the content actually belongs.
A content creator or streaming business needs a robust solution to protect its videos. Thus, the use of anti-screen capture is rising among these creators or businesses to prevent accidental and malicious screenshots of all your premium video(s). It is a perfect solution to keep a check on sensitive data leakage and stop losing your revenue.
Save Your Videos with CDN
An exponential growth in video consumption skyrocketed the demand for the CDN market. Here, Amazon CloudFront along with its interonnected servers helps in dynamic content delivery at high transfer speed. This network uses complex load-balancing and encrypted traffic techniques to prevent piracy and secure your premium videos.
In addition, CDN can act as a savior to protect video assets from various types of attacks, including DDoS attacks at no additional charge. Also, it is helpful to safeguard videos from unauthorized access and multiple cyber security attacks.
Geo-Blocking
As a content creator or streaming business, you may require to restrict the internet users of a specific geographical location to watch your videos. You can easily manage geo access to your live and VOD content by authorizing or denying viewers of a specific location through IP blocking.

This way of preventing video piracy might lead to decreasing viewership by limiting viewers with legitimate access. However, some regions are having a high risk of piracy and this method is perfect to keep the intellectual property rights (IPRs) of your videos safe by thwarting piracy.
SSL/TLS encryption
SSL (Secured Socket Layer) and TLS (Transport Layer Security) are popular terms. But, many people are unaware of the importance of these two for video security. SSL & TLS encryption secure data exchange between a server and a user. Every video streaming platform needs these protocols to make a robust cyber security protocol for increasing the safety of their SD & HD videos.
HTTPS delivery
HTTPS is a security method to protect your premium videos from "man-in-the-middle attacks". When we are talking about secured video streaming, the attacker will intercept videos between a broadcaster and an end user.
Thus, it is important to apply this video security method to wrap the communication between a broadcaster and a viewer. It is a layer of secure encryption to provide added protection to your video content.
Conclusion
Video piracy is continuously increasing, especially due to the easy availability of the internet. Thus, you as a content creator or streaming business need to secure your online video content. You can easily accomplish this by preventing your videos from being attacked by fortifying them through the above-mentioned security methods.

Don't forget that your premium videos are worth a lot of money and make only the right eyes watch them. So you should keep them safe from illegal download and distribution using the best security methods.

Do you want to safeguard your premium videos? Select a professionally secured video hosting and sharing platform like VideoCrypt, a go-to solution to secure all your SD and HD videos using a pay-as-you-go pricing model.