The importance of videos has skyrocketed in the last few years, especially for digital content creators. Therefore, content creators are seeking a video streaming solution that offers budget-friendly pricing and user-friendly analytics. Here they have multiple options at their disposal, and one of them is JW Player. However, it is not catering all their requirements.
So these creators are searching for a better alternative to JW Player; here, VideoCrypt could be the right choice to serve your secured video streaming needs. It ensures that your live or on-demand streaming remains secure from video content piracy. Now, let us explore more about VideoCrypt and JW Player to understand their services and features.
About JW Player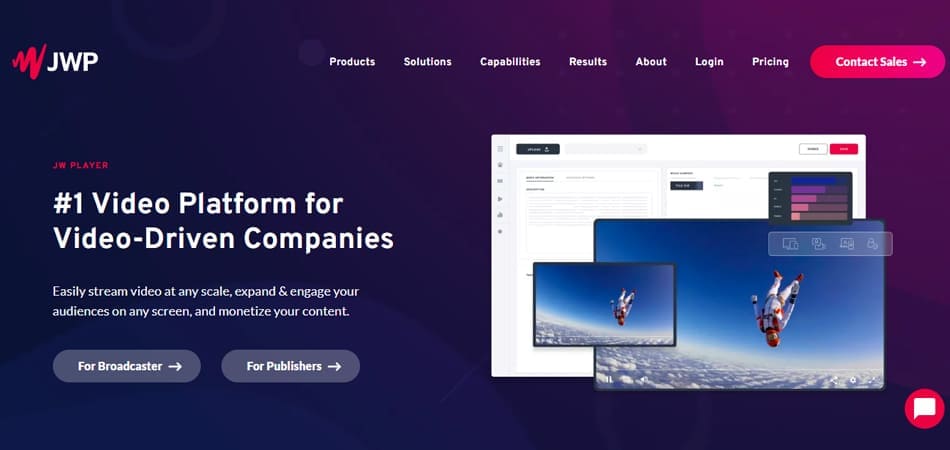 JW player is a video streaming solution to serve digital content creators, including publishers & broadcasters, in sharing pre-recorded and live videos. In addition, it assists a content creator in monetizing its live streaming in limited ways. It is a popular video streaming platform that enables content creators to stream videos of high quality.
JW Player has a team of technical professionals who can develop a streaming platform to cater to streaming requirements of content creators. With JW Player, content creators can stream videos in HD quality to provide a great experience to the user. However, they don't provide on-call support.
About VideoCrypt
VideoCrypt is a secure video hosting platform that offers SD and HD-quality live streaming. It has robust video protection with multi-DRM security and AES-256 encryption for online and offline content. In addition, It is a fully customizable OTT platform that enables seamless streaming of live and on-demand video content in SD, HD, or UHD, providing users with a television-like viewing experience. With VideoCrypt, content creators are aware that their video content is securely hosted and easily accessible to the audience, irrespective of location and bandwidth.
VideoCrypt offers best-in-class transcoding of videos to maintain the best video quality without increasing video size and reducing bandwidth requirements. It has a team of 200+ professionals to develop an OTT platform that empowers content creators and broadcasters to stream their on-demand and live videos in adaptive bitrate quality.
Before selecting between VideoCrypt and JW Player, content creators should know which is the most helpful and reliable video streaming platform according to their needs.
Fundamental Differences Between VideoCrypt and JW Player
Parameters
VideoCrypt
JW Player
Use Cases
Educators & YouTube Creators
Coaching & Upskilling Institutes
Media Houses
Entertainment & OTTPublication Houses
Medical Education
Spiritual Organizations
Medical Education

Publishers
Online Courses
Fitness
Faith
Video Security
Secure videos using
Multi-DRM, Token URL Signing, Anti-Capture & Dynamic Watermarking
Protect videos using token URL signing
Storage Cost & Bandwidth
Reduced storage Cost & bandwidth (30% – 50%)
Consume a lot of storage & bandwidth
Pricing
Pay-as-you-go Pricing Model
Pricing based on the requirements – Pre-paid
Technical Support
On-call support (24/7)
Email
Live Chat
Email
Content Delivery System
Quick Transfer of Content
Uninterrupted Disruptions
Unlimited Scalability
Enhanced Web Page Performance
Quick Transfer of Content
Improved Website Performance
Now, let's explore more about the above differences.
Use Cases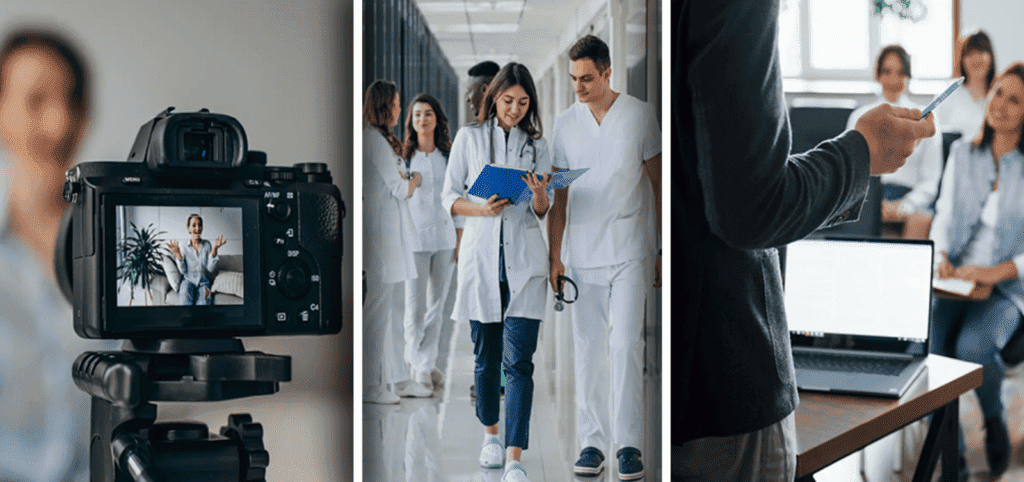 Content creators use the HD-quality live streaming services of JW Player. JW Player is a video platform that supports streaming both on-demand and live content of publishers, online course providers, and fitness video creators.
On the other hand, VideoCrypt, a secured video streaming solution, enables content creators to prevent content piracy. Here, all YouTube creators, media & publication houses, and medical institutes use world-class live and VOD streaming services.
VideoCrypt is well-known for enabling OTT & entertainment industry to stream live and VOD content with 100% encryption. In addition, all spiritual organizations can deepen their community engagement by streaming videos in SD-480p, HD-720p, Full HD-1080p, and UHD-4K.
Video Security
Streaming with JW Player is helpful as it empowers content creators to stream videos with multi-tier security protocols. It protects video content by locking down public access to videos by sharing token URL signing. These URLs expire in a short time which ends up content piracy with a broken link. However, content creators need more video security features.
VideoCrypt assists content creators in securing precious media content through Multi-DRM. This DRM includes Microsoft PlayReady, Apple FairPlay, and Google Widevine, which manages the digital rights of the owner. It works by disabling anyone to access and use media content illegally.
VideoCrypt's DRM comes with Monthly Active Users (MAU) and Monthly Active License (MAL) pricing models. As a result, an authorized user can watch as many videos as possible (irrespective of the device) at a fixed cost. In addition, it offers an anti-capture and dynamic watermarking service to keep a video secured.
Storage & Bandwidth Cost
Storage and Bandwidth impact the video quality, including no buffering or interruption. Thus, content creators want higher bandwidth at lower storage costs. JW Player allows them to get a bandwidth that varies according to the pricing plan they choose. The more you pay, the higher the bandwidth you get. Here, VideoCrypt offers specific bandwidth and storage as per the select plan but with numerous benefits.
It transcodes a video and compresses its size by 30% to 50%. It increases the storage capacity of the server to store maximum content. Moreover, it helps to retain complete control of the content along with all the rights and credentials of the Amazon S3 account with a 30% decrease in cost.
Pricing
Pricing is one of the critical concerns of content creators because it plays a crucial role in deciding the important features which they can leverage. So these craters are seeking options that provide services with more features at a reasonable price. Here, JW Player is one of the available options and includes custom pre-paid pricing based on requirements. But, its pricing is too high, especially for SMBs.
On the contrary, VideoCrypt has a budget-friendly pricing model that uses Pay-as-you-go to save time and money from over-provisioning. Here, a user only needs to pay for its streaming services. This pricing is more cost-effective and flexible for users with a limited budget. Moreover, this pricing suits the unpredictable demands of SMBs, Education, or Upskilling institutes. Furthermore, it enables them to improve their ROI by increasing the functionality of video streaming.
Technical Support
Nowadays, on-call support is necessary to get real-time technical assistance to resolve any issue related to the video streaming platform. JW Player provides customer support to the content creators using its services. But, due to regional limitations, it enables them to provide support via email only, which leads to longer waiting times and a lack of urgent resolution of their technical issues.
However, VideoCrypt enables all its users to get technical assistance via call, live chat, and email. This on-call support is helpful to provide quick solutions assistance to its users whenever they are facing any technical error. This on-call support is available on the go for any user with 24/7 availability, like VideoCrypt's clients solve their urgent issues through on-call support.
Content Delivery Network
A content delivery network (CDN) is a geographically distributed server that works together to deliver content flawlessly. It assists in reducing latency and improves the speed of website performance and speed of content delivery.
JW Player's CDN enables a content creator to quickly transfer content from the server to the requested device. JW Player offers customers this feature that improves the website's performance.
VideoCrypt's live streaming is powered by AWS CloudFront; the client gets the world-class benefit of quickly transferring the video content to improve website performance; moreover, with 440+ PoPs, content creators can provide uninterrupted streaming with limitless scalability.

We have made comparisons based on major parameters; here are some more features that VideoCrypt offers that every content creator should know to make an informed decision.
Key Features of VideoCrypt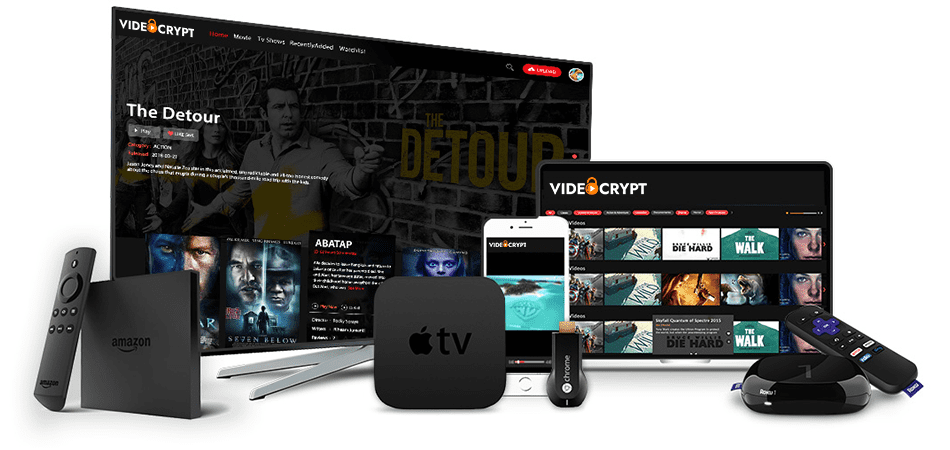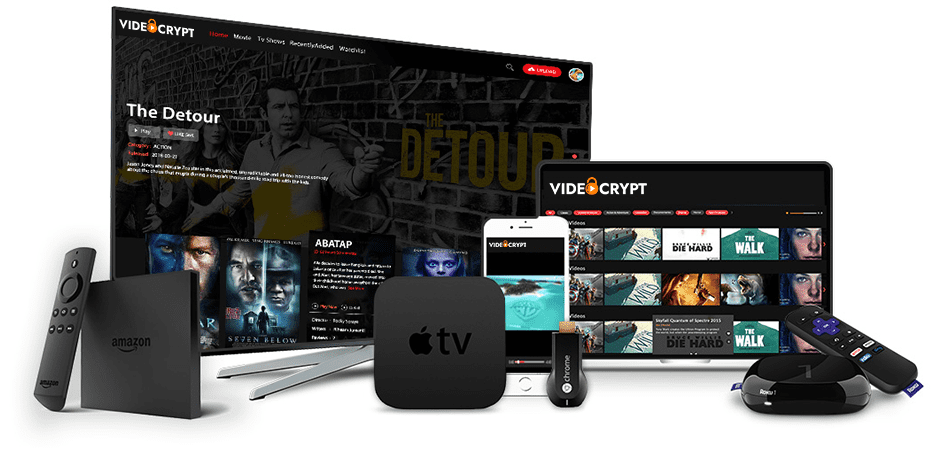 Most efficient transcoding to save the storage and CDN cost with AWS Elemental MediaConvert.
Various monetization modules, including server-side and client-side ad insertion.
One-time licensing fee and complete liberty from complex licensing, which other platforms like JWP lack.
Support various video quality for multiple media formats, including MPEG-DASH, H.264 or MPEG-4 AVC, H.265 or MPEG-H, etc.
Provide ready-to-use AWS media infra setup.
Secure video content with Multi-DRM security to avoid copyright infringement.
Collaborative live streaming that is engaging by providing a lean-forward experience to drive more engagement.
No cost migration of all assets to the cloud.
No commitment and free-of-cost POC for technical and commercial validations.
Easy-to-integrate web API and Player SDKs to ensure live and on-demand video streaming is up and running in less than a week.
Conclusion
Content creators must select the right streaming platform to meet their streaming requirements. With several streaming platforms available, they have more options to choose from. One of the available options is JW Player, which has many limitations, including lack of complete content ownership, updating the uploaded videos, no on-call support, easy transcoding, no budget-friendly pricing, etc. On the other hand, VideoCrypt offers end-to-end secured video streaming with features that address all these limitations, making it the right choice for content creators.
You may also like: