Video marketing is the future that is making businesses grow. From scaling up operations to reaching new heights, businesses are growing at a great pace through video streaming. For this, many digital content creators and streaming businesses choose videos to enhance their performance in this competitive era. Here, choosing the correct video streaming partner becomes vital.
However, it becomes difficult for them to choose from multiple video HD streaming platforms available in the market. The two major players providing these services are VideoCrypt and Vimeo.
Let's explore more about VideoCrypt and Vimeo and who wins the battle!
What is VideoCrypt?
VideoCrypt is one of the best video streaming platforms delivering a seamless experience to video viewers through high-quality live and pre-recorded videos. Various content creators and streaming businesses like OTT, EdTech, Media and Broadcasting, Universities, Upskilling Institutes, etc., use our secured VOD and Live streaming services to level up their business.
VideoCrypt was established in 2021. Now, more than 1000s customers (businesses or digital content creators) believe in VideoCrypt's HD streaming and anti-piracy services. VideoCrypt is a go-to platform that enables content creators to make an impact using their media with concurrent streaming in HD quality at low latency (2 to 3 Seconds) unlike Vimeo.
What is Vimeo?
Vimeo is a US-based video hosting and sharing platform. Here, users can live stream their content over the internet. Users can stream their video content after embedding it on their website or social media platforms.
In recent decades, Vimeo has dramatically improved by offering various services to boost Video marketing. Its services mainly include OTT platform creation, the privacy of videos, Ad-free players, live streaming, video monetization, etc.

To make an informed decision, it is necessary to understand the differences between VideoCrypt and Vimeo.
| VideoCrypt | Vimeo |
| --- | --- |
| Live to VOD | No Live Recording is Available |
| Unlimited Live Streaming | Limited Live streaming |
| Do Not Require Prepayment for Continuous Live Streaming | Require Payment for Continuous Live Streaming |
| No Contract Required | Contract Required |
| Transcoding with 30% to 50% More Efficiency | Transcoding (Available with Limitation) |
| Pay-as-you-go Pricing | Fixed Billing (Billed Monthly) |
| On-call Support Available | No On-call Support |
| Cloud-based AWS Server | Self Hosted Platform |
| Live streaming latency as low as 2 to 3 seconds | Live streaming latency between 8 to 10 seconds |
| Efficiently track social sharing, viewership, engagement, geographic metrics, playbacks, and more. | Video analytics available with limited features |
| Instant video content delivery process through Amazon CloudFront | The complex video content delivery process through private CDN |
| Social sharing is available via multiple platforms | Social sharing is available |
| Robust global CDN–Amazon CloudFront | Private CDN |
| Protect from application layer attacks | Doesn't provide protection from application layer attacks |
| Cloud-based server | Self Hosted Platform |
| White-label OTT platform with dynamic watermarking | White-label OTT platform |
| Video marketing with 100+ features | Video marketing with limited features |
| Video monetization is available with SSAI and ADS | Video monetization without SSAI and ADS |
Some of the major differences between VideoCrypt and Vimeo are given below:
LIVE to VOD
VideoCrypt provides LIVE to VOD to all its customers in which they can easily record live streaming and convert it to VOD. Here, AWS Elemental MediaPackage facilitates the extraction of clip(s) from live videos so a streaming business can playback it as Video on Demand (VOD).
It provides flexibility and convenience to the viewers as they can watch it anytime without being tied to a tight schedule. However, Vimeo, a popular online streaming platform, does not support LIVE recording of videos.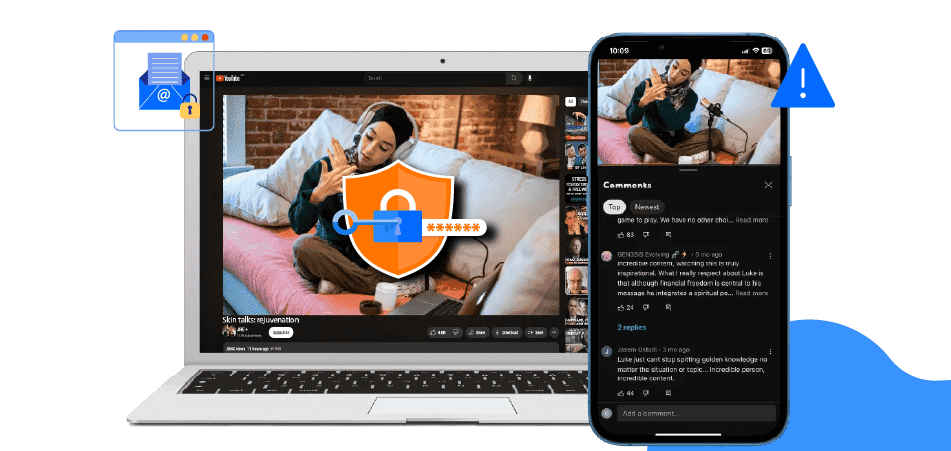 Live Streaming
VideoCrypt is famous among content creators as it provides a TV-like viewing experience through live streaming with no limitations, for both free and paid versions. This HTTPS live streaming occurs through a process by which a video is streamed over the internet. VideoCrypt supports zero buffering and videos in SD-480p or HD-720p quality.
Unlike VideoCrypt, Vimeo imposes certain limitations on live streaming, especially on basic plans. These plans don't enable content creators to stream live videos without any interruptions on various social media platforms like YouTube, Facebook, Instagram, etc.
Video Streaming Without Contract
VideoCrypt is a go-to solution for secured video streaming and stands out from any other platform. Customers using VideoCrypt don't need to enter into any contract with VideoCrypt while using its services. There is no termination fee – a customer can end the contract anytime.
VideoCrypt does not require its customers to get started through a contract. Sign up and cancel anytime, there is no commitment involved in this process. On the other hand, Vimeo needs its customers to get started through a long-term contract.
Video Transcoding
VideoCrypt transcodes videos of customers with 30% to 50% more efficiency. It helps to create broadcast-grade live streams and multi-screen content delivery. AWS Elemental MediaConvert combines audio and video capabilities with a web services interface.
With transcoding, a customer only requires to focus on creating and sharing compelling live videos and not on creating suitable infrastructure. But, Vimeo doesn't transcode video-based files which reduces the cost and complexity to encode videos into multiple media formats.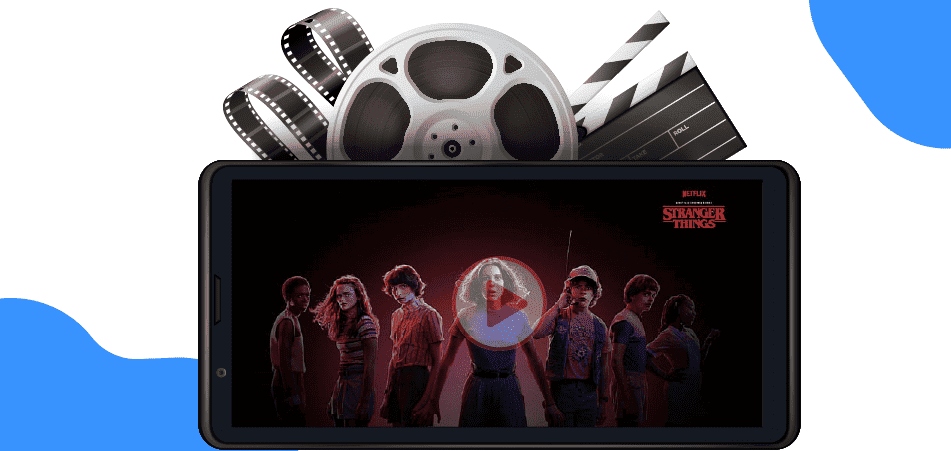 Pay-as-you-go Pricing
VideoCrypt lets its customers easily adapt to dynamic business requirements, without breaking the bank (No overcommitting of budget). All customers can optimize the video consumption cost using the flexible Pay-as-you-go pricing model. According to this, a customer is required to pay only for the service used and for how long it was used.
It simplifies the pricing budget and lowers the pricing because a customer needs to pay up to 10X lower cost. Here, Vimeo comes with a drawback as it has a fixed billing–billed monthly.
24/7 Dedicated Tech Support
VideoCrypt offers around-the-clock available technical support to its customers. This support works dedicatedly to provide the necessary technical assistance to the customers. VideoCrypt's cloud consultants are available via call, live chat, and email ID without any extra fee. It allows its customers to speak to its experts on-call by providing them assistance as and when required.
Vimeo also has technical support but no customer can get in touch with them via call. Only email and live chat option is available for the customers to get support from the official Vimeo team. Moreover, Vimeo fails to instantly resolve the queries, especially for the free tier.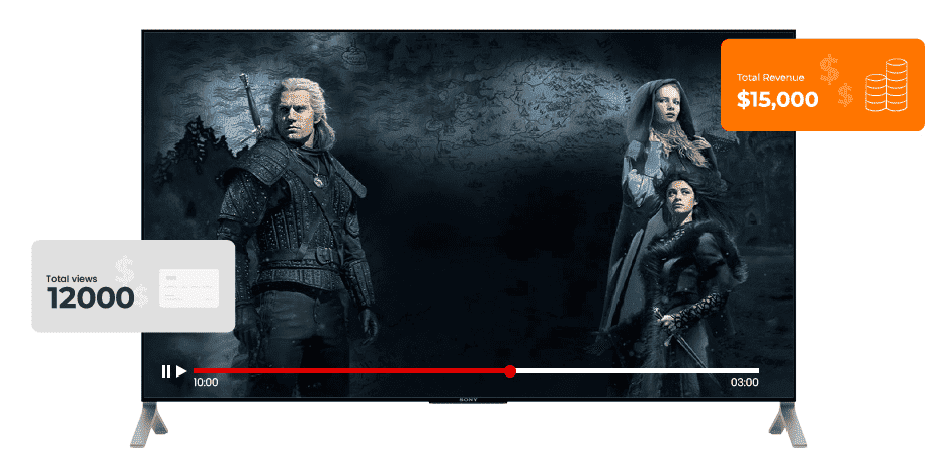 Maximize Revenue with SSAI and ADS
VideoCrypt provides its customers with a special feature of letting them earn more revenue through SSAI and ADS. It seamlessly stitches together ads within a video stream before delivering them to the user's device. It allows them to provide a high-quality viewing experience in SD and HD quality.
However, Vimeo doesn't support dynamic ad insertion and only allows monetization through Video subscriptions, branded apps, and live events.
Conclusion:
It is more than clear to choose the right streaming partner now and VideoCrypt stands out every time when it comes to secured video streaming. It allows every user to easily stream live videos with minimum latency with the power of AWS.
VideoCrypt also offers 24/7 on-call support, enabling users to get assistance. Efficiently store videos by transcoding them through AWS Elemental MediaConvert which Vimeo lacks.