Lately, the usage of video streaming has skyrocketed with millions of active users. Due to this, streaming services like Netflix have been increasing and standing out with 247.2 million subscribers till the Q3 of 2023.
Netflix, a video streaming service provider earns more than 32 USD till Q3 of 2023. Currently, Netflix holds the potential for growth due to the ever-rising global demand for VOD consumption. Thus, many content creators and video publishers are looking to build a Netflix-like website for streaming on-demand videos.
Here, we will explore what Netflix's business model looks like, how to make a Netflix-like website, some technical aspects, and the cost involved in it.
What is the Business Model of Netflix?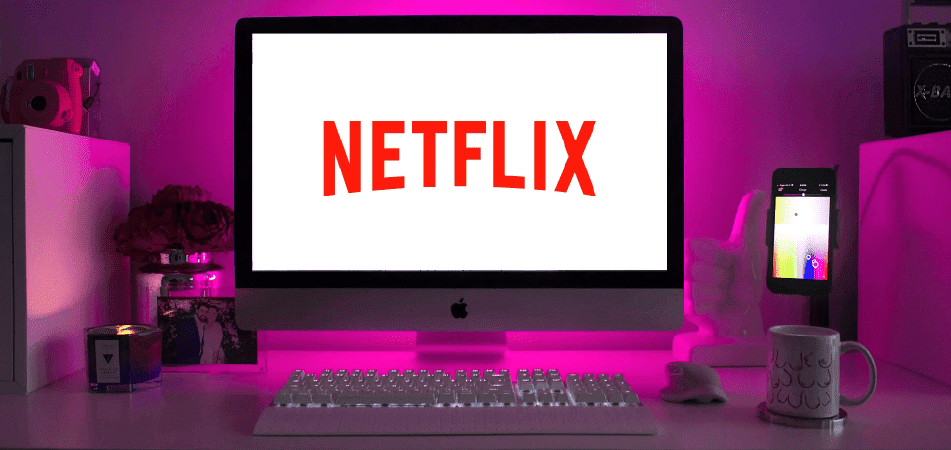 Netflix is a streaming giant in the United States of America that is a subscription-based OTT platform that streams on-demand videos to users. It has a humongous market capitalization of more than USD 190 billion. Netflix is a successful video streaming service due to its versatile library having 1000s of videos.

Content creators and video publishers seek how Netflix stands apart and makes money in this digital age when plenty of alternatives are available.
Netflix owes its success in this digital age to the strategy of producing content tailored to the preferences of video viewers. Moreover, it carries a lot of importance in the number of new things for its active subscribers to watch.
This video streaming platform has millions of users who spend 3.2 hours per day watching the video content. One of the biggest reasons for the success of the business model of Netflix is its wide range of available subscription plans. These plans include Mobile (480p), Basic (720p), Standard (1080p), and Premium (4K+HDR). All these plans are ad-free, available at an affordable price, and allow subscribers to modify or cancel the plan anytime.
How to Create a Netflix-Like Streaming Website?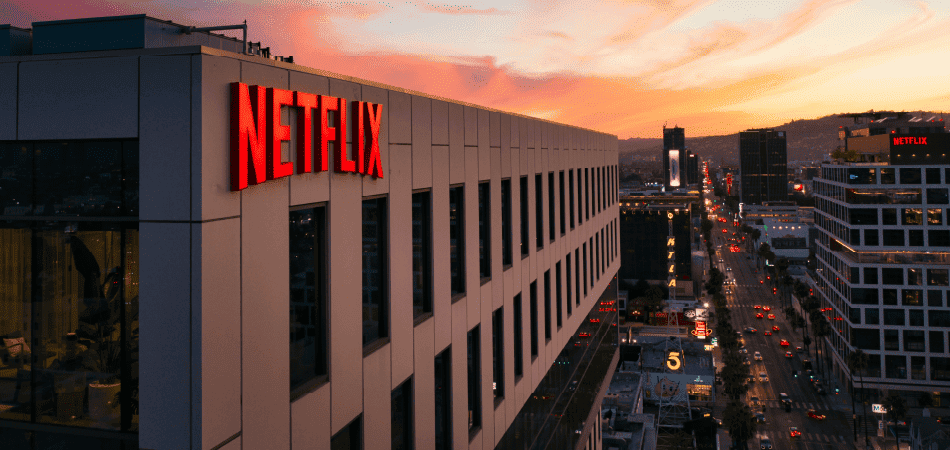 To provide an interactive and engaging viewing experience, a content creator or video publisher needs to make a streaming website like Netflix. Here, following the steps that are given below is recommended.
Identify a Niche
First, a content creator or video publisher needs to select a niche that has a lot of potential for video streaming consumption. Moreover, an ideal niche has a demand and growth potential. Here, conducting market research is important as it tells you which niche has more potential and the details about the competitors. Moreover, it is helpful to get an idea of who the target audience will be.
Make a Suitable Content Strategy
After selecting a niche, it is imperative to know how to get more engagement like Netflix has been doing. Here, the simple answer is to create interactive and engaging video content that either informs or entertains video viewers. The content should be made according to the taste and behaviour of the target audience. So before starting your video streaming platform like Netflix, always pay attention to making content that your target audience might expect.
Purchase Content Licenses or Create Your Content
Netflix has become successful by providing unique content to video viewers which is created by Netflix itself. Therefore, a content creator or video publisher needs to work relentlessly to develop self-licensed video content.
Relying only on the original video content is not a recommended approach and it gives birth to the necessity of using other's work. This always makes it important to purchase the license for the usage of other's content.

Once you have done this, define a unique selling proposition in clear terms. Highlighting your USP will not only help you stand out from your competitors but also ensure robust growth. Amplify your USP across every possible avenue.
Build Your Video Streaming Website
It is always a good choice to hire a professional video streaming website developer to build a website for you. Here, every content creator and video publisher wants to hire a developer that offers its services at a reasonable price.

VideoCrypt helps them by addressing their requirements to level up their streaming business with online content security and video monetization options. Moreover, offline playback, SD and HD streaming, video CMS, Amazon CloudFront – Global CDN, cloud-video hosting, etc., are also important to ensure the success of a video streaming website.
Pay Special Attention to Video Security
As long as a content creator or video publisher doesn't make security robust, it is useless to create a video streaming website like Netflix. A content creator needs to keep a zero-tolerance policy towards security threats to ensure a streaming website's growth. It is possible to do this with 24/7 monitoring, geo-restrictions, multi-DRM security, watermarking, etc.
Focus on Making your Website Scalable
Serving multiple concurrent viewers without any interruption is necessary if you aim to provide a Netflix-like video streaming experience. However, it is possible with the reliable scalability offered by cloud-based video hosting.

The best video hosting platform is the one that can handle thousands of concurrent users without affecting the video quality. In addition, the video streaming website should have a high bandwidth for streaming live videos at low latency (2 to 3 seconds).

Having a feature-rich hosting platform provides 99.99% uptime of the website. Also, it ensures that the video content is available 24/7 for consumption.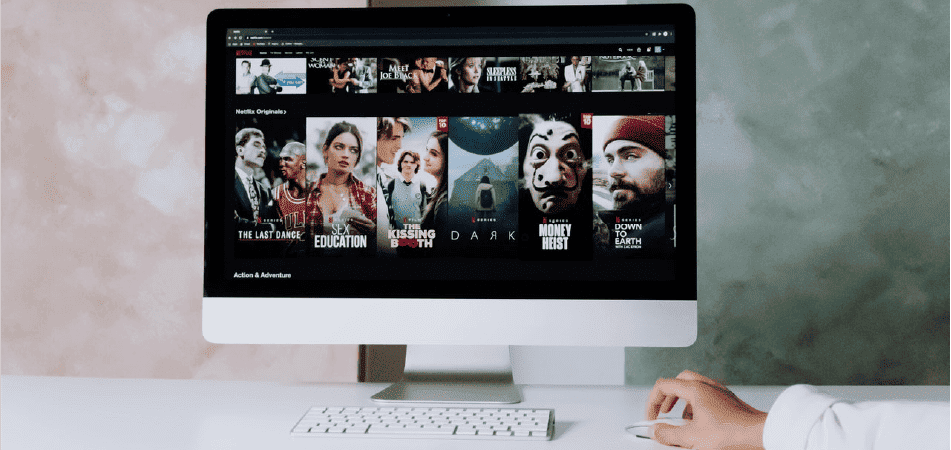 Technical Aspects to Consider for Creating a Streaming Website Like Netflix
Once, you have created a streaming website similar to Netflix, it is important to regularly maintain it to ensure its proper working. Here, a content creator or video publisher should consider using the following 4 crucial technical standards to make a streaming website work flawlessly.
Video File Formats: A streaming service should always have video file formats that are supported by all devices and OS. MPEG4, WebM, FLV, etc., are some of the common file formats used by many video viewers across the globe.
Higher Bandwidth: The video viewing experience has become crucial to ensure the success of a streaming website. Video viewers find prolonged video downloads frustrating which makes high bandwidth vital to maintain streaming quality.
Reliable CDN: A global CDN is critical to delivering streaming content to video viewers located worldwide. Delivering content at low latency is important to increase the stability of the content and avoid any interruptions in it.
Video Encoding: Encoding videos is necessary for compressing the RAW video file into smaller pieces. This technology is useful to transform video content into different formats that can transmitted using the internet.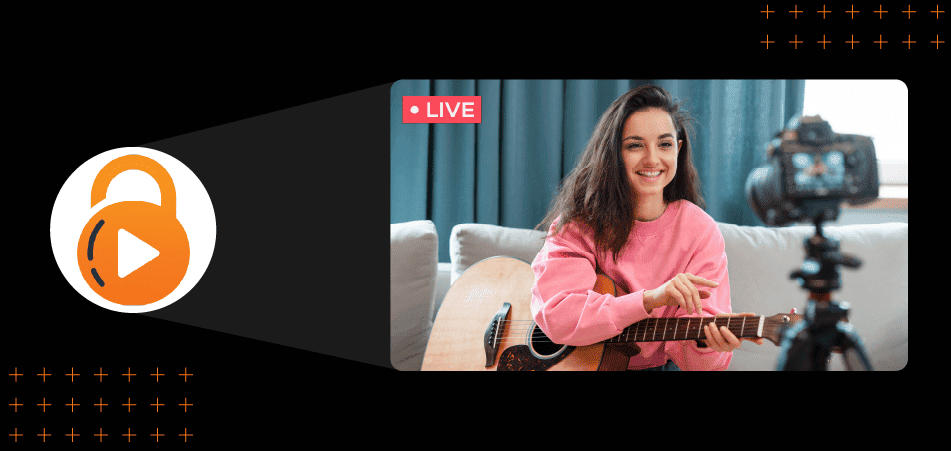 Conclusion
There is an ever-increasing demand for video streaming websites like Netflix which earns USD 8.54 bn in Q3 of 2023. It shows the true potential of streaming businesses in this digital age. It has a scope for new or emerging content creators and video publishers to build a profitable video streaming venture. Here, all you need is a meticulous business strategy and a go-to video streaming platform developer – VideoCrypt.