The importance of secure and fast content delivery has increased rapidly over the past couple of years. It involves delivering multimedia content like images, video, and audio to the audience using the internet. Due to this, it uses the services of a content delivery network (CDN). Every CDN has separate plans & pricing structure and can prove to be immensely helpful for a video publisher that needs to quickly and securely deliver content to its users.
For content delivery, Cloudflare is one of the options for a business to select. Video publishers are looking for an alternative to Cloudflare because it offers limited security options that too at a high price. Today, VideoCrypt has emerged as the best Cloudflare alternative for content delivery and it is the right choice to serve a business's content delivery needs.

Now, let us get into some more details about VideoCrypt and Cloudflare to understand what they are and how they work.
About VideoCrypt
VideoCrypt is a go-to interactive and secured video streaming and hosting platform. It is popular as it allows content creators or publishers to deliver SD and HD quality live and pre-recorded videos to the target audience.

VideoCrypt, an AppSquadz product, is well-known for supporting secure content delivery at low latency by delivering multimedia data through 550+ PoPs. VideoCrypt delivers content at a lightning-fast speed using Amazon CloudFront. It helps content creators and publishers reach millions across the globe using its feature-rich video streaming platform backed by multi-DRM security.
VideoCrypt developed a white-label video streaming platform loaded with features, including multi-DRM, video analytics, low latency streaming, live chat & poll, etc.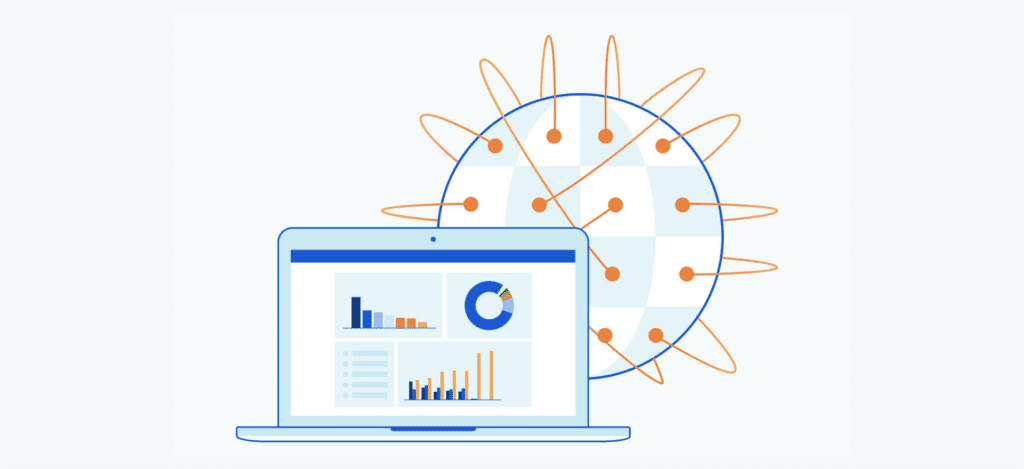 About Cloudflare
Cloudflare is a solution to optimize and accelerate website performance using a robust cloud delivery network (CDN). It is committed to building a better user experience (UX) through a dedicated delivery network. It helps to protect a website against DDoS attacks while optimizing the performance of a business.
A content creator or a video publisher can use Cloudflare to deliver video using its content delivery network spread worldwide using multiple PoPs. Moreover, Cloudflare pricing follows a rigid model that is plan-based and doesn't suit many business's needs.
Both VideoCrypt and Cloudflare offer an efficient solution to securely deliver content worldwide with low latency using a global CDN. Available with a universal SSL certification and instant load-balancing feature, users can leverage these cloud delivery solutions with serverless computing.

However, compared to Cloudflare, VideoCrypt provides video content delivery through Amazon CloudFront in various media formats using a pay-as-you-go pricing model, providing content security, and optimization of video performance. All users of VideoCrypt can utilize this global CDN and improve the performance of their website and app.
The table given below shows the key differences between VideoCrypt and Cloudflare.
| | | |
| --- | --- | --- |
| Key Features  | VideoCrypt | Cloudflare |
| Global Edge Network | Reliable and high performance with low latency | Content Delivery with Latency |
| Content Security | Defend against DDoS attacks at no extra cost | Need payment to activate a defense mechanism |
| Consultation | Available without payment | Payment Required |
| Pricing Model | Simplified and personalized pricing with a pay-as-you-go pricing model | Complex pricing plans (Plan-based) |
| Customer Support | On-call customer support for free & paid plans is available 24/7 | No on-call support is available, especially in the free plan |
| Analytics  | Easy-to-use analytics dashboard to track social sharing, viewership, engagement, geographic metrics, playbacks, and more. | Complex analytics dashboard |
| Account Manager | Dedicated AWS account manager | No account manager is available |
| Video Performance | Optimum performance of website through AWS CloudFront | Performance degradation of a website through a private CDN network |
| DevOps Friendly | Yes | Yes |
| Universal SSL Certification | Yes | Yes |
| Domain Name System | Yes | Yes |
| Data Transfer Fee | Zero data transfer fee from AWS origins | Charges for data transfer  |
| Load Balancing | Yes | Yes |
| Free plan | Multiple features are available in the free plan, including DRM | Limited features are available in the free plan |
Now, let's know more about the difference between VideoCrypt and Cloudflare in detail.
Optimize Budget Through Pay-as-you-go
VideoCrypt enables all publishers to stream video using a secure and fast content delivery. It uses Amazon CloudFront – global CDN to deliver video content in real-time at a low latency (2 to 3 seconds).

All video content publishers use the flexible pricing model of VideoCrypt's global CDN. In this, they only need to pay for their usage (how long they use this service) without the need to sign any complex contract.

Cloudflare on the other hand has a rigid pricing model based on the selected plan. Cloudflare pricing has complex structures that create confusion among most video publishers.
Dedicated Customer Support
VideoCrypt pays special attention to resolving any technical queries of its customers regarding video content delivery. It has a dedicated support team that works tirelessly to provide effective support. This team has various certified cloud consultants available via call, email, and live chat.
However, Cloudflare doesn't have on-call customer support available for its customers. This limitation is visible, especially in the free plan, and creates hurdles for many customers using its free plan.

Unlike Cloudflare, VideoCrypt provides priority access to the customers from the technical support team with a free plan.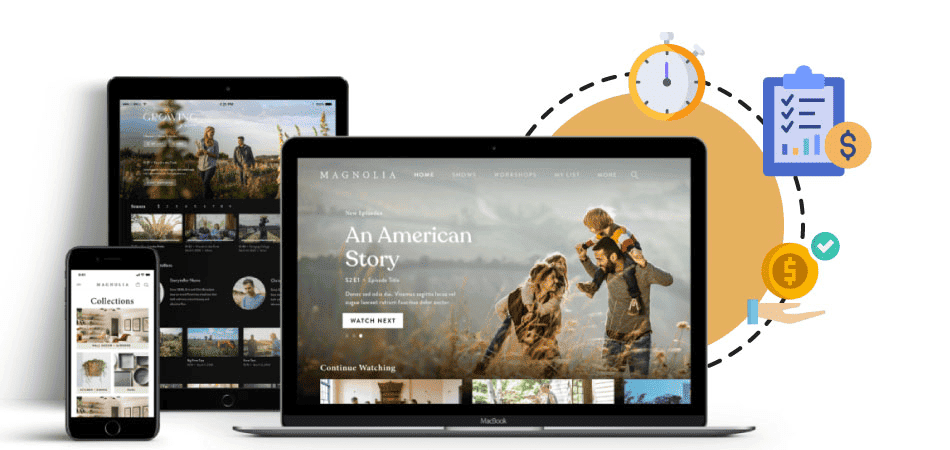 Increase Website's Performance
Whenever a user requests a website to view content, the Cloud Delivery Network (CDN) redirects the request to the nearest edge server. VideoCrypt provides video content delivery using Amazon CloudFront (global CDN). Therefore, a customer can deliver content using a high data transfer speed with multiple PoPs.

On the contrary, Cloudflare provides a CDN that supports both static and dynamic content delivery. It helps customers to increase their website's performance. However, it is not a cost-effective solution, especially when we compare it with VideoCrypt's Amazon CloudFront.
Engage Viewers via Low Latency Content Delivery
Engagement is the key to building a successful streaming business in this digital era. Every content creator and video publisher is aiming to drive more audience engagement. With VideoCrypt's Amazon CloudFront service, they can drive 3X audience engagement by quickly and securely delivering the content.
The AWS CloudFront also supports content access control using token-based authorization. Moreover, it has another crucial feature of automatically scaling a streaming business's dynamic content requirements. However, Cloudflare has a cloud delivery network (CDN) that supports worldwide content delivery but charges for data transfer.
Conclusion
Selecting a content delivery network (CDN) is important to accelerate content delivery. However, a video publisher needs to select the correct partner to deliver its video content to all viewers as quickly as possible. Here, VideoCrypt is a preferred choice as this flawless platform enables content distribution across the globe.
As the best alternative to Cloudflare, VideoCrypt delivers content using Amazon CloudFront. It allows a video publisher to drive more engagement by offering a great user experience.