Today, businesses around the world know that people are more likely to consume live videos than pre-recorded ones and they are investing heavily in live streaming. However, the question among these businesses is how live videos keep their audience engaged in today's era.

Well, the answer to this question is Amazon IVS, which makes live streaming more engaging. Do you know that? By 2027, the worldwide live streaming market is expected to reach USD 3.21 billion. This shows the popularity of live streaming and how it will benefit a streaming business in the near future.

It is important for content creators and streaming businesses to know what Amazon IVS is and how it can increase audience engagement.
What is Amazon IVS?
Amazon IVS is a managed live streaming solution to let streaming businesses and content creators make an engaging real-time video viewing experiencefor the audiences. IVS is one of the latest technologies that are popular for taking the world of interactive video streaming by storm. Moreover, this interactive live stream video service is well-known for handling the ingestion, transcoding, packaging, and live video content delivery.
Create Interactive Streaming with Timed Metadata
Worldwide, 91% of businesses are using video to enhance their marketing efforts and a majority of them opt for live streaming. This form of streaming is the best way by which a business can communicate with its audiences and convey the message.

Nowadays, the focus of every marketer is to create engaging live streams that help them drive more revenue. It can be done easily by using the Timed Metadata of Amazon IVS. It helps to embed information directly into a live stream. Timed Metadata is useful to display graphics and banners to all viewers in a live video stream to make it more interactive. Its functionality allows streamers to display visual components at the same time to all viewers regardless of geographical location.
Build A Relationship with Viewers through Live Chat
Amazon IVS allows streamers to provide a lean-forward video viewing experience to the audience. IVS is a fully managed solution that supports a live chat component to enable a streamer to build a relationship with a viewer.

Amazon IVS provides resource management and a messaging API for sending, receiving, and moderating chat messages alongside live streams. Here, a streamer only needs to focus on creating a reliable and engaging user experience without worrying about managing the chat infrastructure.
Here, streamers and viewers can ask questions to each other and participate in discussions. This tremendously improves audience engagement.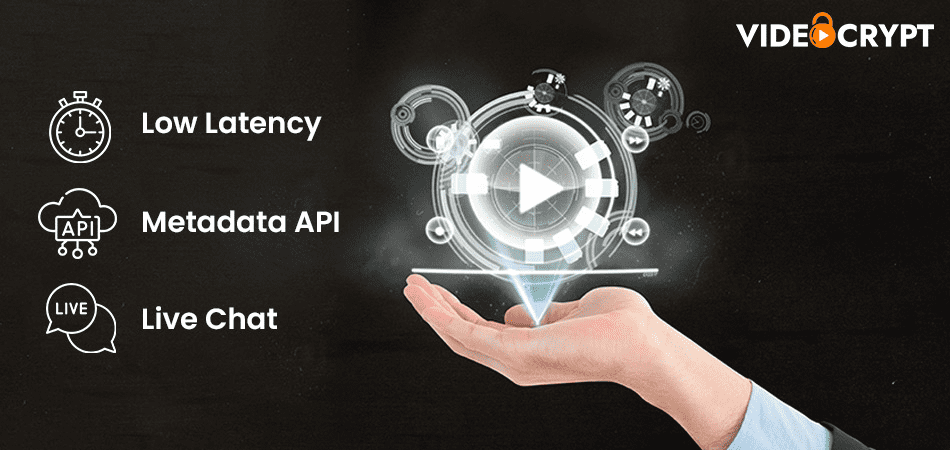 Engage Viewers with Low Latency Live Streaming
Another important feature of Amazon IVS is streaming videos in real-time which is essential to capture the audience's attention and engage them. Every streamer prefers sending their live videos without any delay to drive revenue by making streams more interactive for viewers.
All this is available to a streamer without affecting the video quality of the stream. Interactive AWS streaming is a cost-effective method to stream videos in real-time at an affordable price.
Streamers use Amazon IVS to stream videos with low latency, 2 to 3 seconds. It is an effective live streaming solution that doesn't need a 3rd party channel and allows viewers to access the live stream only with a single click.
Measure Audience Opinion with Live Polls
Every streamer is willing to know how interactive and useful its streaming is for the audiences. A streamer may also need to receive the views of the audience about a specific topic. With Amazon IVS, all streamers have the authority to create live polls and get their opinion.
Streamers can get instant feedback from viewers with polling and voting applications. The only requirement is to ask the viewers any specific question and allow all viewers to submit their responses. It helps streamers to create an engaging video content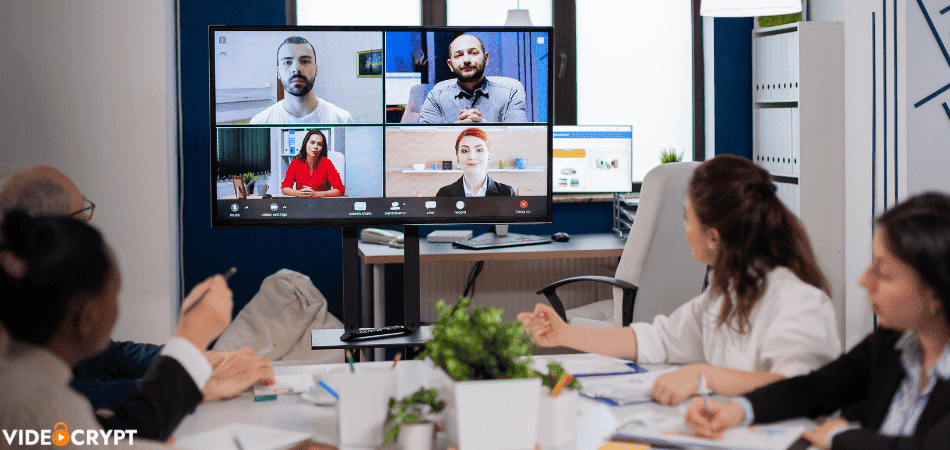 Deliver Flawless Videos to All Viewers
Irrespective of the viewers' geographical location, Amazon IVS lets a streamer provide a flawless video viewing experience. This helps to level up the experience of the viewers by making the videos more interactive. Amazon's interactive video service helps streamers stream videos in HD-720p, FHD-1080p, or UHD-4k quality.
Furthermore, a streamer can easily broadcast live videos to multiple devices making these videos more engaging for the users with different devices. Additionally, it allows a streamer to host as many viewers as they want through the auto-scaling feature of Amazon IVS.
How VideoCrypt Can Help in Streaming Interactive Video?
VideoCrypt is an AppSquadz flagship product that has integrated Amazon IVS to help viewers. With this, a streamer can use Amazon IVS on VideoCrypt at an affordable price to stream their videos at low latency. This interactive video service uses Amazon CloudFront – a global CDN to help streamers deliver videos quickly to viewers around the world.
Conclusion
Live streaming market is continuously growing and it has become important for a business. Here, live streaming powered by Amazon IVS to reduce latency up to 2 to 3 seconds. Many streamers are using this to steam videos in real-time and deliver it to the viewers worldwide. Getting this service is easy with VideoCrypt's expertise.